Archeology and History: Texas' Cultural Environment
As TxDOT builds roads and bridges, archeologists and historians review how transportation projects might affect Texas' history, heritage and cultural environments.
Addressing cultural resources is one step in the environmental review process that all projects must go through before construction. It is part of what we do that goes Beyond the Road.

Join us for a Special Webinar on March 4: The Green Book: How Black Americans Traveled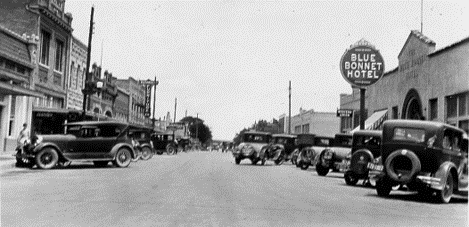 During the Jim Crow Era
Guidebooks aimed at the Black traveler began publication in the early 20th century to help them navigate the obstacles presented by long-distance travel. These guidebooks identified safe places for Black travelers to eat and sleep where they would be accepted and accommodated. To celebrate Black History Month, join TxDOT on March 4th at 1 p.m. CT for a free webinar to hear about how preservationists from TxDOT, the Texas Historical Commission and the University of Texas are documenting those places associated with Black travel.

Cultural Resource Projects
So what are cultural resources? Cultural resources include bridges and buildings, archeological sites and cemeteries, sacred/religious landmarks and sites, and historical objects.
TxDOT consults with the Texas Historical Commission, the cultural resources community and federally recognized Native American tribes to determine how to manage cultural resources under the guidance of the National Historic Preservation Act.
If a project cannot avoid affecting a cultural resource, TxDOT can mitigate adverse effects by excavating, studying and curating artifacts; documenting artifacts or historic resources; and/or public outreach. This research adds to the knowledge base of and engages the community in Texas history.