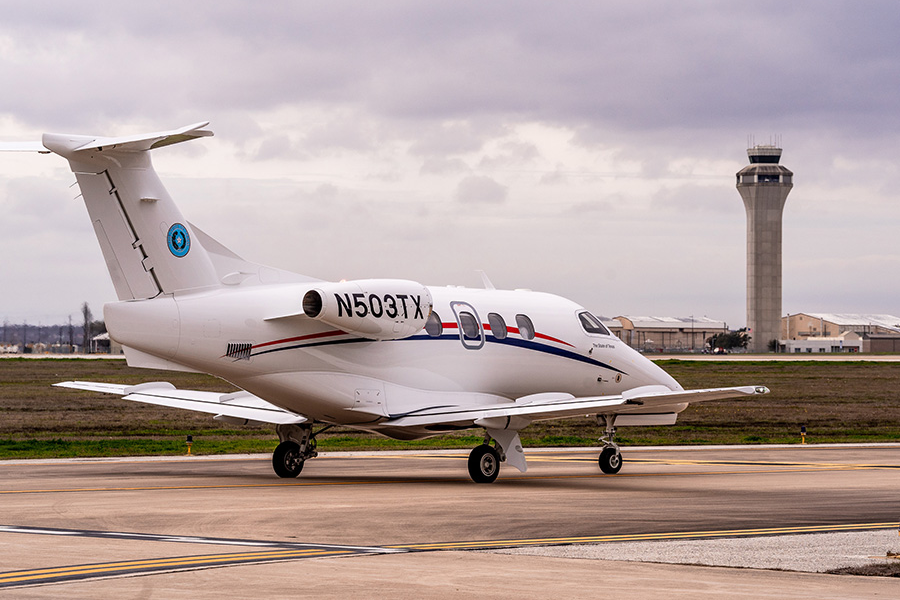 Download the directory
The Texas Airport Directory contains aeronautical information on nearly 400 airports that are open to the public. You can download the directory and view the most recent airport summaries.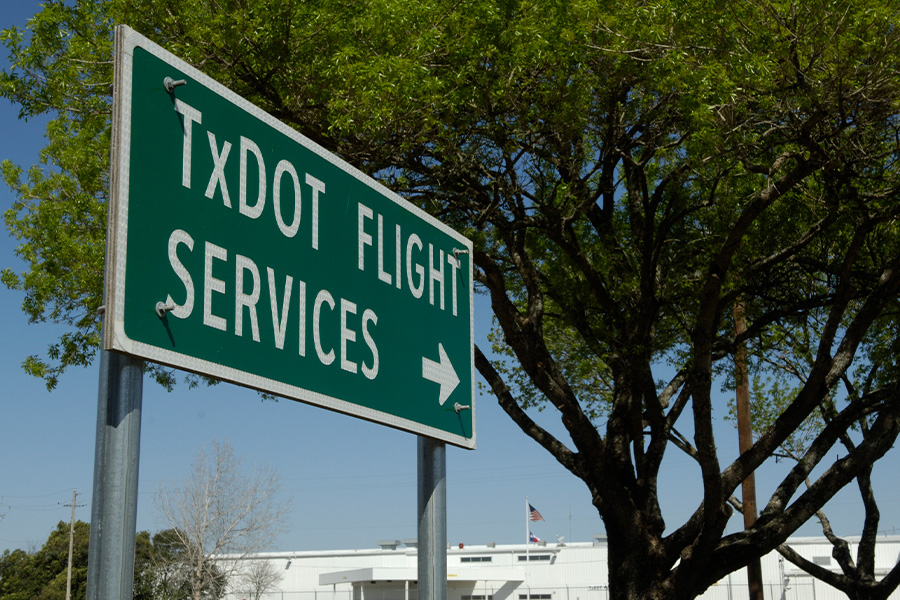 Texas Airport Directory Map
Search for airports using the updated directory map tool.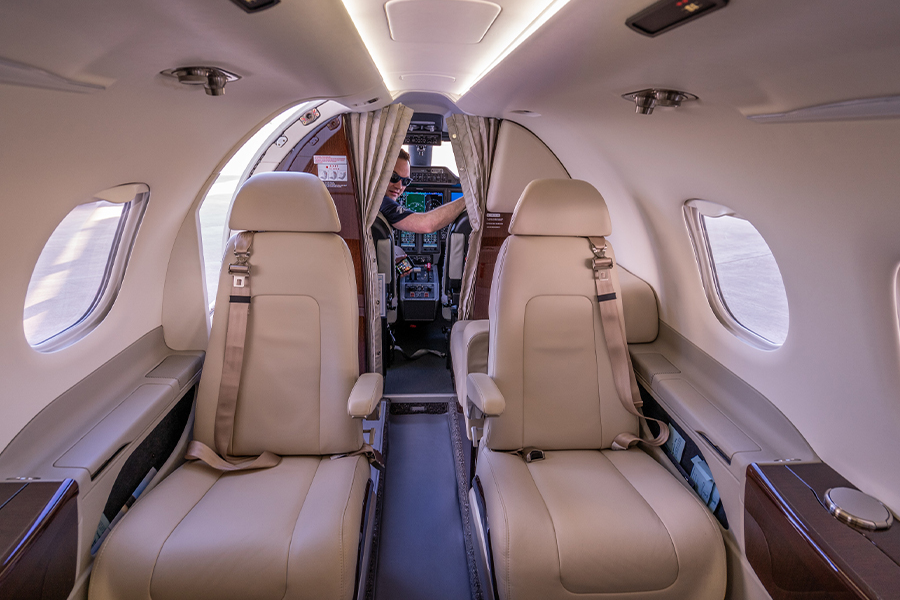 State aircraft travel
TxDOT's Flight Services provides low-cost travel to state officials, employees or sponsored contractors traveling on official state business.
| | | |
| --- | --- | --- |
| City | Airport | Updated |
| Abilene | ABI - Abilene Regional | 08/20/15 |
| Albany | T23 - Albany Municipal | 03/06/17 |
| Alice | ALI - Alice International | 08/20/15 |
| Alpine | E38 - Alpine-Casparis Municipal | 02/16/16 |
| Alpine | 1E2 - Terlingua Ranch | 06/11/15 |
| Alvin | 6R5 - Alvin Airpark | 02/20/15 |
| Amarillo | 1E4 - Palo Duro | 05/20/15 |
| Amarillo | 1E7 - Buffalo | 08/25/15 |
| Amarillo | TDW - Tradewind | 02/16/16 |
| Amarillo | AMA - Rick Husband Amarillo International | 08/20/15 |
| Amarillo | H81 - River Falls | 10/18/16 |
| Anahuac | T00 - Chambers County | 08/24/15 |
| Andrews | E11 - Andrews County | 08/24/15 |
| Angleton | 7R9 - Bailes | 08/25/15 |
| Angleton | 81D - Flyin Tiger | 04/22/14 |
| Angleton/Lake Jackson | LBX - Texas Gulf Coast Regional | 03/16/17 |
| Aqua Dulce | 67T - Old Hoppe Place | 04/15/14 |
| Archer City | T39 - Archer City Municipal | 03/18/14 |
| Arlington | GKY - Arlington Municipal | 10/18/16 |
| Aspermont | T60 - Stonewall County | 01/27/12 |
| Athens | F44 - Athens Municipal | 10/10/13 |
| Atlanta | ATA - Hall-Miller Municipal | 03/13/15 |
| Austin | EDC - Austin Executive | 04/03/14 |
| Austin | AUS - Austin-Bergstrom International | 02/02/12 |
| Austin | HYI - San Marcos Regional | 11/13/15 |
| Ballinger | E30 - Bruce Field | 12/04/14 |
| Bay City | T84 - Fehmel Dusting Service | 04/21/14 |
| Bay City | BYY - Bay City Municipal | 03/08/17 |
| Baytown | HPY - Baytown | 03/01/14 |
| Baytown | 54T - R W J Airpark | 03/01/14 |
| Beasley | 5T0 - Ward Airpark | 04/05/14 |
| Beaumont | BMT - Beaumont Municipal | 09/05/14 |
| Beaumont/Port Arthur | BPT - Jack Brooks Regional | 04/01/12 |
| Beeville | BEA - Beeville Municipal | 08/21/15 |
| Beeville | TX2 - Chase Field Industrial | 03/16/17 |
| Bellville | 06R - Grawunder Field | 03/10/14 |
| Big Lake | E41 - Reagan County | 02/10/16 |
| Big Spring | BPG - Big Spring McMahon-Wrinkle | 02/10/16 |
| Bishop | 07R - Bishop Municipal | 04/05/14 |
| Bonham | F00 - Jones Field | 08/24/15 |
| Borger | BGD - Hutchinson County | 08/21/15 |
| Bowie | 0F2 - Bowie Municipal | 03/25/15 |
| Brady | BBD - Curtis Field | 10/14/16 |
| Breckenridge | BKD - Stephens County | 02/16/16 |
| Brenham | 11R - Brenham Municipal | 04/09/15 |
| Bridgeport | XBP - Bridgeport Municipal | 10/14/16 |
| Brownfield | BFE - Terry County | 07/21/15 |
| Brownsville | BRO - Brownsville/South Padre Island International | 12/16/09 |
| Brownwood | BWD - Brownwood Regional | 04/09/15 |
| Bryan | CFD - Coulter Field | 04/17/12 |
| Burnet | BMQ - Burnet Municipal Kate Craddock Field | 02/26/15 |
| Caddo Mills | 7F3 - Caddo Mills Municipal | 04/14/13 |
| Caldwell | RWV - Caldwell Municipal | 11/13/15 |
| Cameron | T35 - Cameron Municipal Airpark | 02/09/16 |
| Canadian | HHF - Hemphill County | 02/16/16 |
| Canton | 7F5 - Canton-Hackney | 10/08/07 |
| Canyon | 1E9 - Maples Field | 09/10/09 |
| Carrizo Springs | CZT - Dimmit County | 03/16/15 |
| Carthage | 4F2 - Panola County-Sharpe Field | 10/10/13 |
| Castroville | CVB - Castroville Municipal | 10/27/16 |
| Celina | T80 - Bishop's Landing | 10/18/16 |
| Celina | 9S1 - Four Winds | 02/04/16 |
| Center | F17 - Center Municipal | 01/13/16 |
| Childress | CDS - Childress Municipal | 02/16/16 |
| China Spring | 3T8 - Wildcat Canyon | 06/18/15 |
| Cisco | 3F2 - Cisco Municipal | 03/06/17 |
| Cisco | GZN - Gregory M Simms Memorial | 10/18/16 |
| Clarendon | E34 - Smiley Johnson Municipal/Bass Field | 02/16/16 |
| Clarksville | LBR - Clarksville / Red River County-J D Trissell Field | 08/20/15 |
| Cleburne | CPT - Cleburne Regional | 08/20/15 |
| Cleveland | 6R3 - Cleveland Municipal | 02/10/16 |
| Clifton | 7F7 - Clifton Municipal/Isenhower Field | 03/29/16 |
| Coleman | COM - Coleman Municipal | 12/18/14 |
| College Station | CLL - Easterwood Field | 04/15/12 |
| Collinsville | T32 - Sudden Stop | 08/24/15 |
| Colorado City | T88 - Colorado City | 08/24/15 |
| Columbus | 66R - Robert R Wells Jr | 03/10/14 |
| Comanche | MKN - Comanche County-City | 06/10/15 |
| Commerce | 2F7 - Commerce Municipal | 11/13/15 |
| Conway | 55T - Eagles Aerodrome | 02/16/16 |
| Corpus Christi | CRP - Corpus Christi International | 04/01/12 |
| Corsicana | CRS - C David Campbell Field-Corsicana Municipal | 08/21/15 |
| Cotulla | COT - Cotulla-La Salle County | 07/23/15 |
| Crane | E13 - Crane County | 03/04/12 |
| Crockett | DKR - Houston County | 01/07/16 |
| Crosbyton | 8F3 - Crosbyton Municipal | 02/16/16 |
| Cuero | T71 - Cuero Municipal | 04/09/14 |
| Daingerfield | 8F5 - Greater Morris County | 07/13/16 |
| Dalhart | DHT - Dalhart Municipal | 02/16/16 |
| Dallas | ADS - Addison | 10/17/16 |
| Dallas | 1F7 - Airpark East | 10/10/13 |
| Dallas | 49T - CBD Vertiport | 12/03/13 |
| Dallas | F69 - Air Park-Dallas | 10/15/13 |
| Dallas | RBD - Dallas Executive | 09/08/16 |
| Dallas | TKI - McKinney National | 08/21/15 |
| Dallas | DAL - Dallas Love Field | 12/30/09 |
| Dallas-Fort Worth | DFW - Dallas-Fort Worth International | 03/08/17 |
| Decatur | LUD - Decatur Municipal | 10/09/13 |
| Decatur | 76T - Bishop | 10/09/13 |
| Decatur | 58T - Heritage Creek Airstrip | 10/09/13 |
| Decatur | 09T - Lazy G Bar Ranch | 06/16/15 |
| Del Rio | DRT - Del Rio International | 10/24/15 |
| Dell City | 2E5 - Dell City Municipal | 08/25/15 |
| Denton | DTO - Denton Enterprise | 08/04/14 |
| Denver City | E57 - Denver City | 12/12/13 |
| Desoto | 73T - Desoto Heliport | 02/02/16 |
| Devine | 23R - Devine Municipal | 04/08/14 |
| Dickinson | T34 - Talon Air | 11/17/11 |
| Dilley | 24R - Dilley Airpark | 04/09/14 |
| Dimmitt | T55 - Dimmitt Municipal | 02/16/16 |
| Dryden | 6R6 - Terrell County | 03/25/15 |
| Dublin | 9F0 - Dublin Municipal | 03/06/17 |
| Dumas | DUX - Moore County | 10/11/16 |
| Eagle Lake | ELA - Eagle Lake | 03/31/15 |
| Eagle Pass | 5T9 - Maverick County Memorial International | 08/25/15 |
| Eastland | ETN - Eastland Municipal | 07/21/15 |
| Edinburg | EBG - South Texas International at Edinburg | 05/20/15 |
| Edna | 26R - Jackson County | 08/25/15 |
| El Paso | ELP - El Paso International |   |
| Eldorado | 27R - Eldorado | 10/17/14 |
| Ennis | F41 - Ennis Municipal | 03/08/17 |
| Fabens | E35 - Fabens | 08/31/15 |
| Falfurrias | BKS - Brooks County | 02/10/16 |
| Ferris | 12T - Ferris/Red Oak, Ferris Red Oak Muni | 12/09/13 |