Right of Way Utility and Leasing Information System
In an effort to continuously improve project delivery technology, the Right of Way Division is automating the utility and leasing process with the implementation of RULIS, the Right of Way Utility and Leasing Information System.
RULIS will include utility installation permits (replacing Utility Installation Review System - UIR), utility agreements, utility reimbursements, utility conflict management solutions, Subsurface Utility Engineering (SUE), as-built plans, saltwater leases, real property leases, sale of surplus property, and a mobile utility inspection application. This system will also interface with TxDOTCONNECT and Texas.gov for online lease payments.

Deployment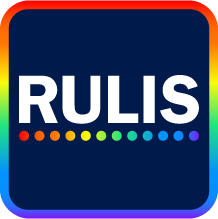 RULIS will be delivered using a multi-release approach that allows TxDOT to segment and consolidate the functionality of legacy systems and processes piece-by-piece so that TxDOT can continue doing business with minimal disruption. RULIS is an outcome of the Modernize Portfolio and Project Management (MPPM) Initiative.
End users of RULIS, including external partners, will receive ongoing training and support throughout the transition to the new system.
System release schedule
May 1, 2023
Utility permitting (replacing the Utility Installation Review System with collaboration from Maintenance Division)
Automation of exception to policy process
Automation of abandonment of utility facilities process
Mobile applications for inspections
Integrations with TxDOTCONNECT and OnBase
May 30, 2023
Saltwater leases and real property leases
Future deployments 2023 – 2024
Utility agreements
Utility reimbursements
Utility conflict management
Subsurface utility engineering (SUE)
As-built plans
Sale of surplus property
System benefits
Single account for all districts and security roles
Simultaneous SME review
GIS mapping and data collection
Enhanced security
Standardized and streamlined solutions
Full integration with TxDOTCONNECT and OnBase
Accessible from multiple browsers, including Chrome and Edge
Mobile application for inspections
Online payments for leases