Getting Involved in Historic Preservation at TxDOT
---
TxDOT knows that cultural resources – like bridges, archeological sites, cemeteries, landscapes, buildings and more – are important to communities. By working with TxDOT during the historic preservation process, you can help make Texas' important history available for future generations.
Have a concern about how TxDOT project will affect a historic property or site in your community? Request to participate in the cultural resource review process and include the project ID. You will receive project information and opportunities to identify and comment on historic or archeological sites.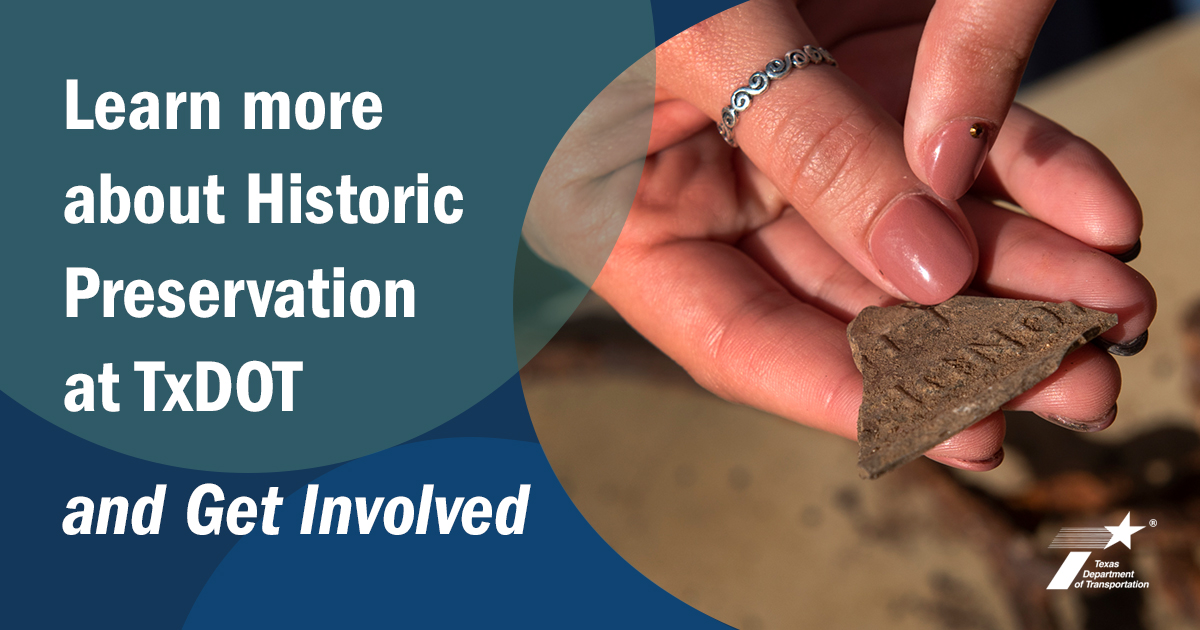 Get Involved:
Planning for a Successful Historic Preservation Program - Read our new Draft Programmatic Agreement and find out more about how we plan for historic preservation.
More Information on tribal consultation and consultation principles are available for federally recognized tribes.
Other Ways to Get Involved with TxDOT
Contact Us
Director of Cultural Resources Management
(512) 416-2628
Email