Highway Roadside Assistance
About Highway Roadside Assistance
The safety of Texas' motorists is one TxDOT's top priorities which is why the department offers free roadside assitance through its Highway Emergence Repsonse Operator (HERO) program.
By reducing the risk of secondary crashes through its efforts, the program helps to make Texas roadways a safer place to travel. 
Austin Highway Emergency Response Operator (HERO) Roadside Assistance Program
TxDOT, with the Capital Area Metropolitan Planning Organization, offers a free Austin-area patrol service program to clear minor crashes and assist motorists.
Find Austin HERO Roadside Assistance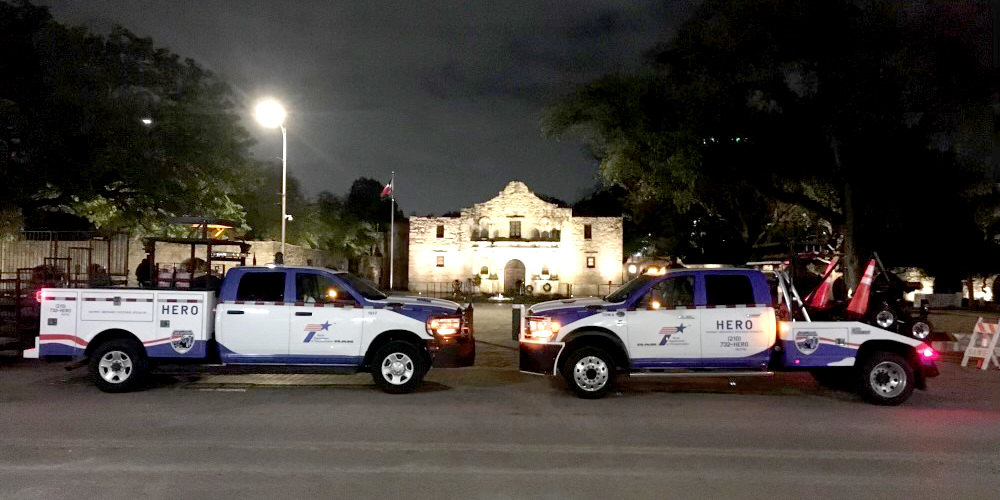 San Antonio Highway Emergency Response Operator (HERO) Program
TxDOT provides the greater San Antonio area with free roadside assistance and patrol service.
Find San Antonio Roadside Assistance