---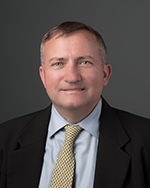 Kent Marquardt
Director of Strategic Planning
---
Email
512-436-8588
125 E. 11th St. Austin, TX 78701
Biography
Kent Marquardt serves as director of Strategic Planning.
Marquardt establishes and maintains TxDOT's strategic vision, while providing future transportation planning and services for Texas.
Marquardt has 35 years of experience in leadership and honed his skills in planning and operations, training, transportation, and project management.

Marquardt is a retired United States Army officer with assignments throughout the United States, Germany, South Korea and Iraq. Following his military service, Marquardt worked as a consultant and program manager and is a certified project management professional.
Marquardt is a San Antonio native and earned bachelor's degrees in business management and business analysis from Texas A&M and a master's degree in strategic planning from the School of Advanced Military Studies at Fort Leavenworth, Kansas.