Getting the community involved
TxDOT has solicited and encouraged the involvement of all stakeholders during the I-45 NHHIP planning process and incorporated input received. Not only is that in compliance with federal and state statutes, but it is the right thing to do. Click on the links below to see what we've done.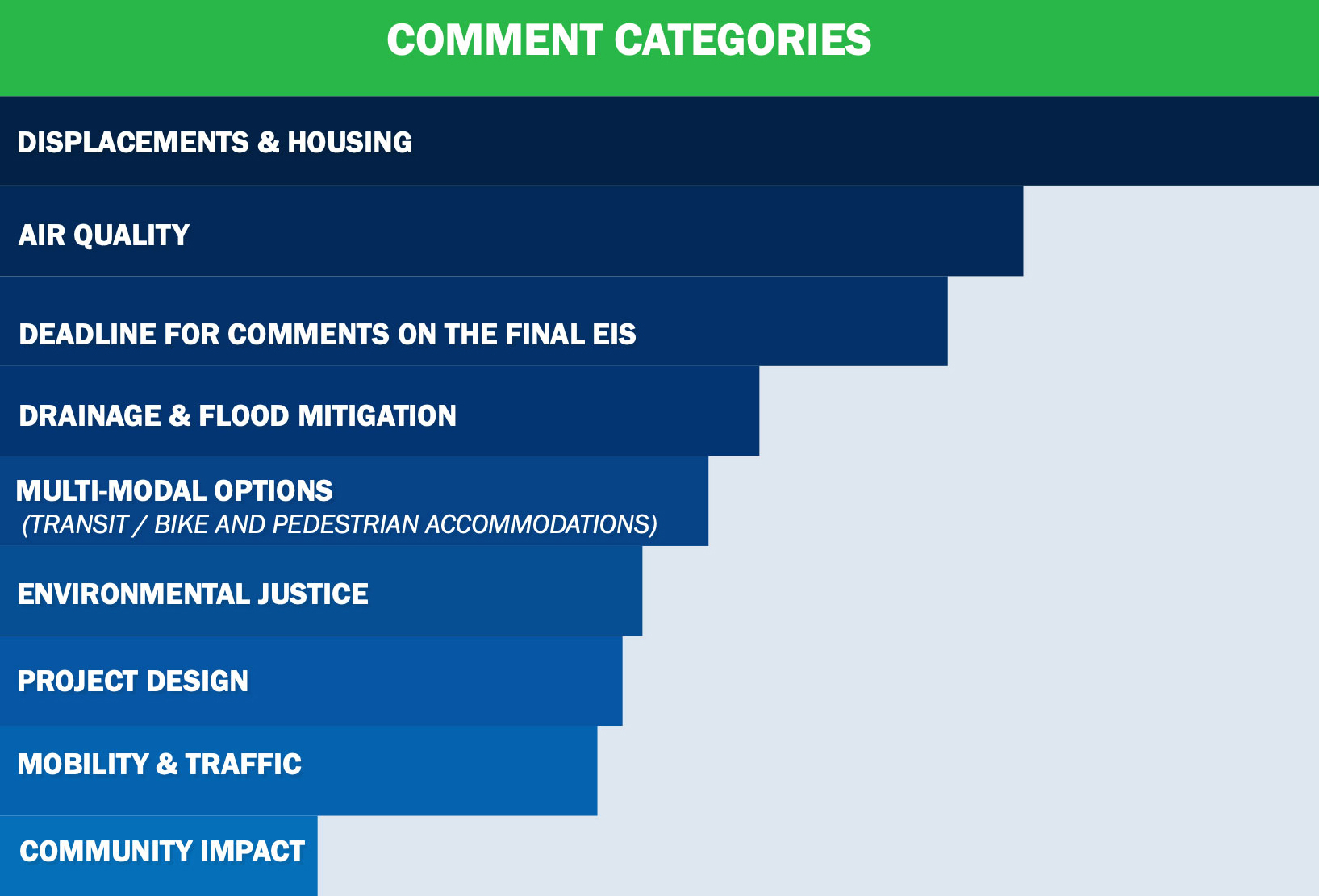 Public comment heat map
TxDOT received over 400 comments on the I-45 NHHIP's final EIS. View the most mentioned comment categories.
Community benefits
Environmental Justice (EJ) communities and their prosperity are top of mind to TxDOT.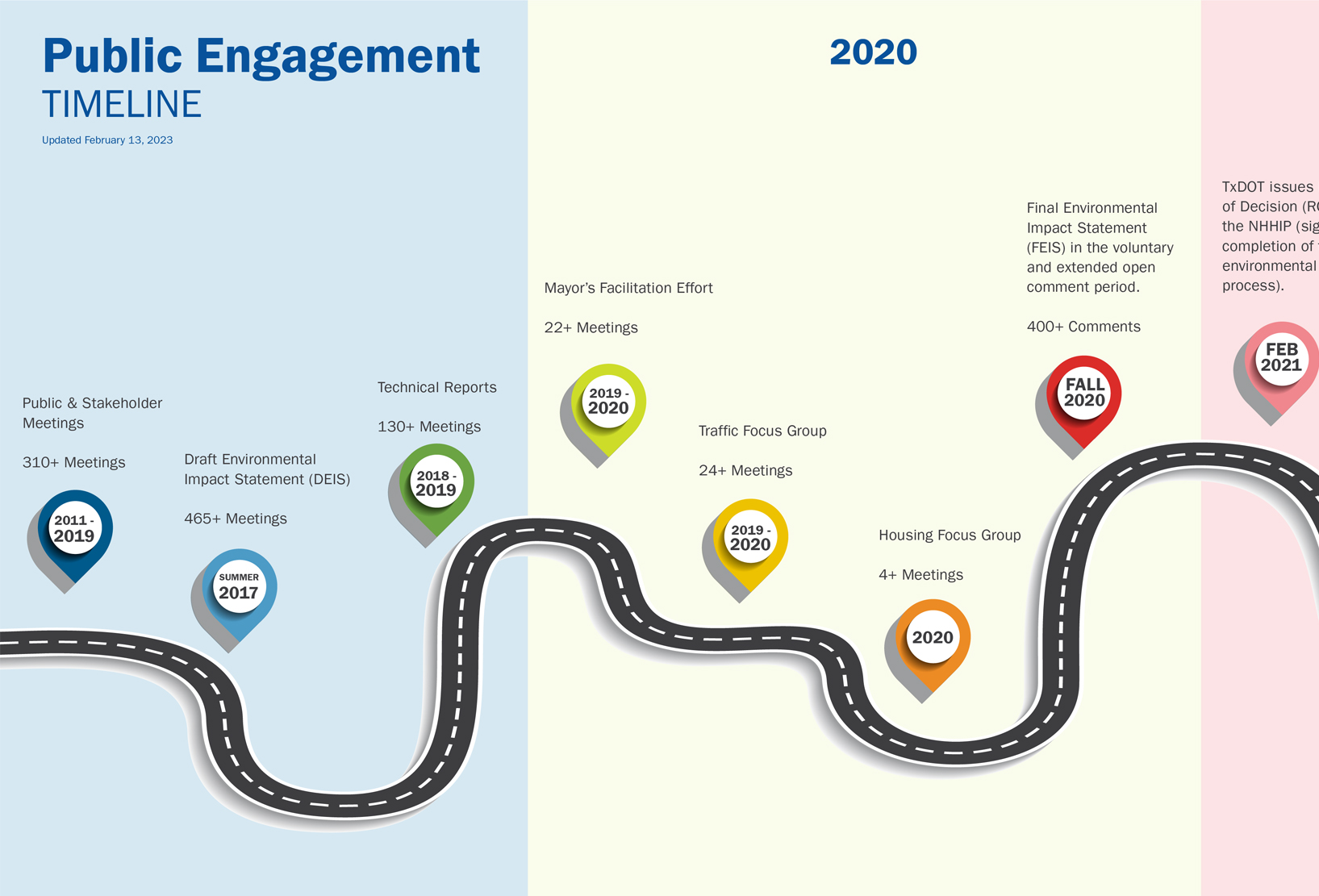 Public engagement timeline
Public engagement is critical to the success of such a large project and occurs during each phase.