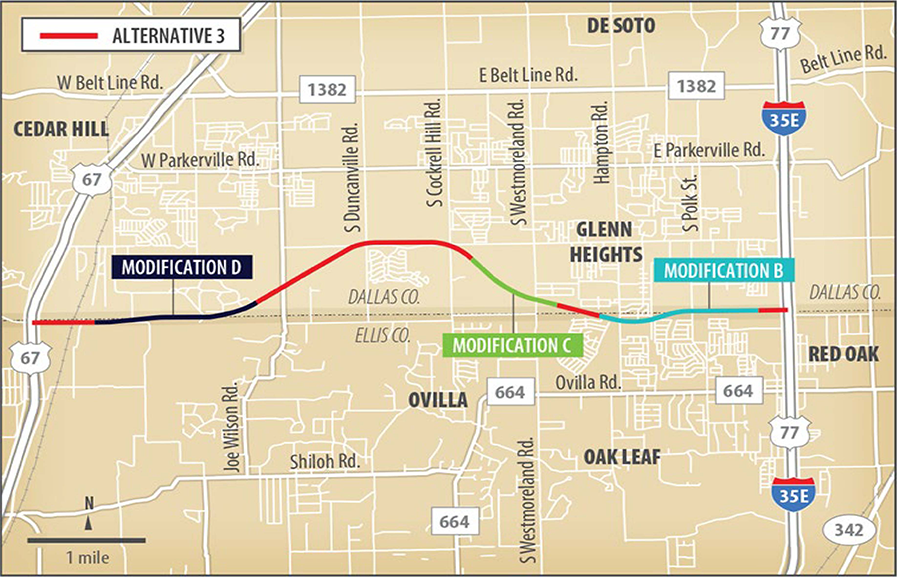 Segment A
The proposed Loop 9, Segment A project includes the construction of a six-lane new location frontage road system between US 67 and Interstate Highway 35 East (IH 35E) through Dallas and Ellis counties, Texas, and is approximately 9.4 miles in length.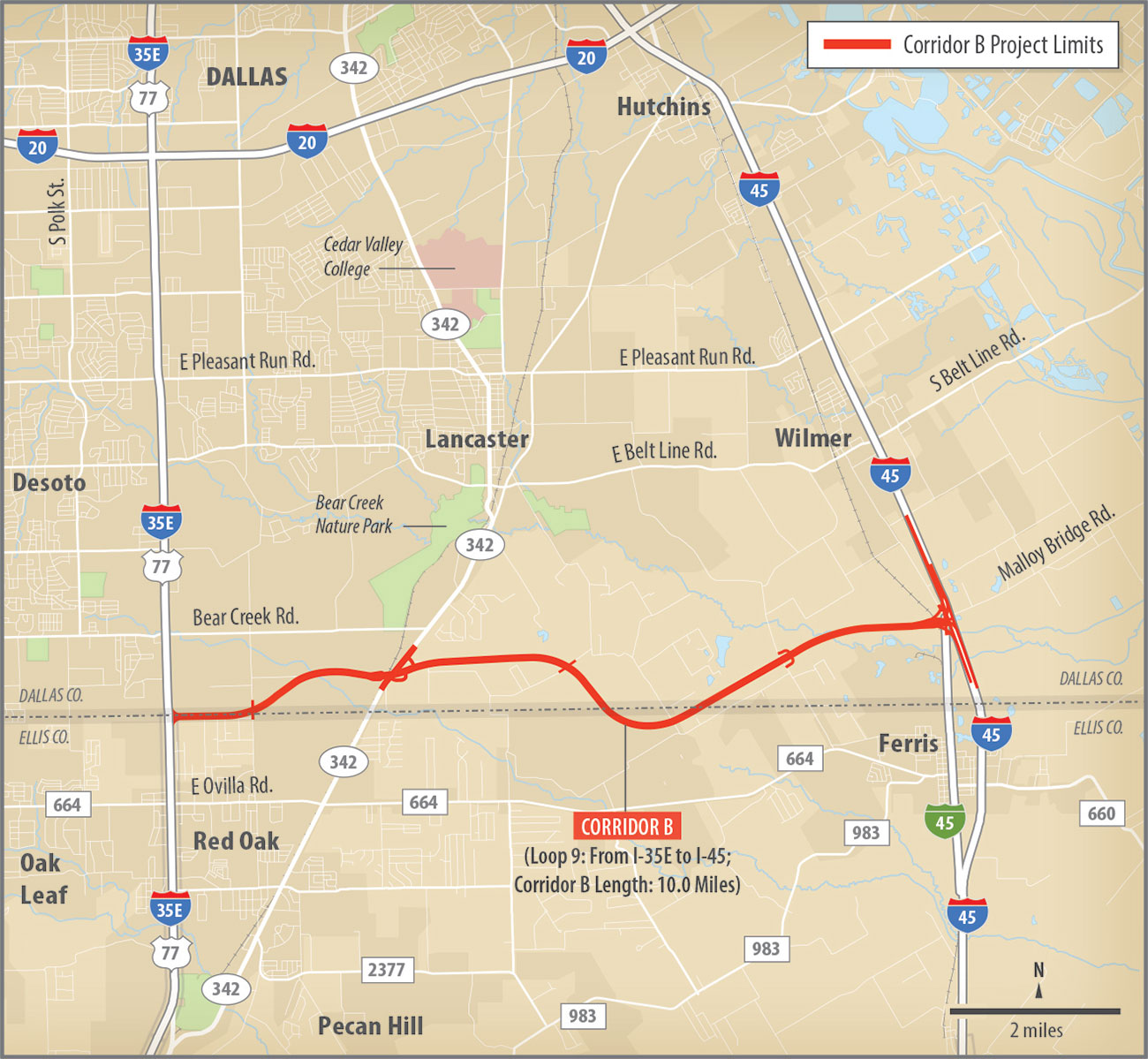 Segment B
This proposed Loop 9 facility begins near Red Oak and continues to the east/northeast and ends at I-45 near Ferris. The total project length is approximately 10 miles.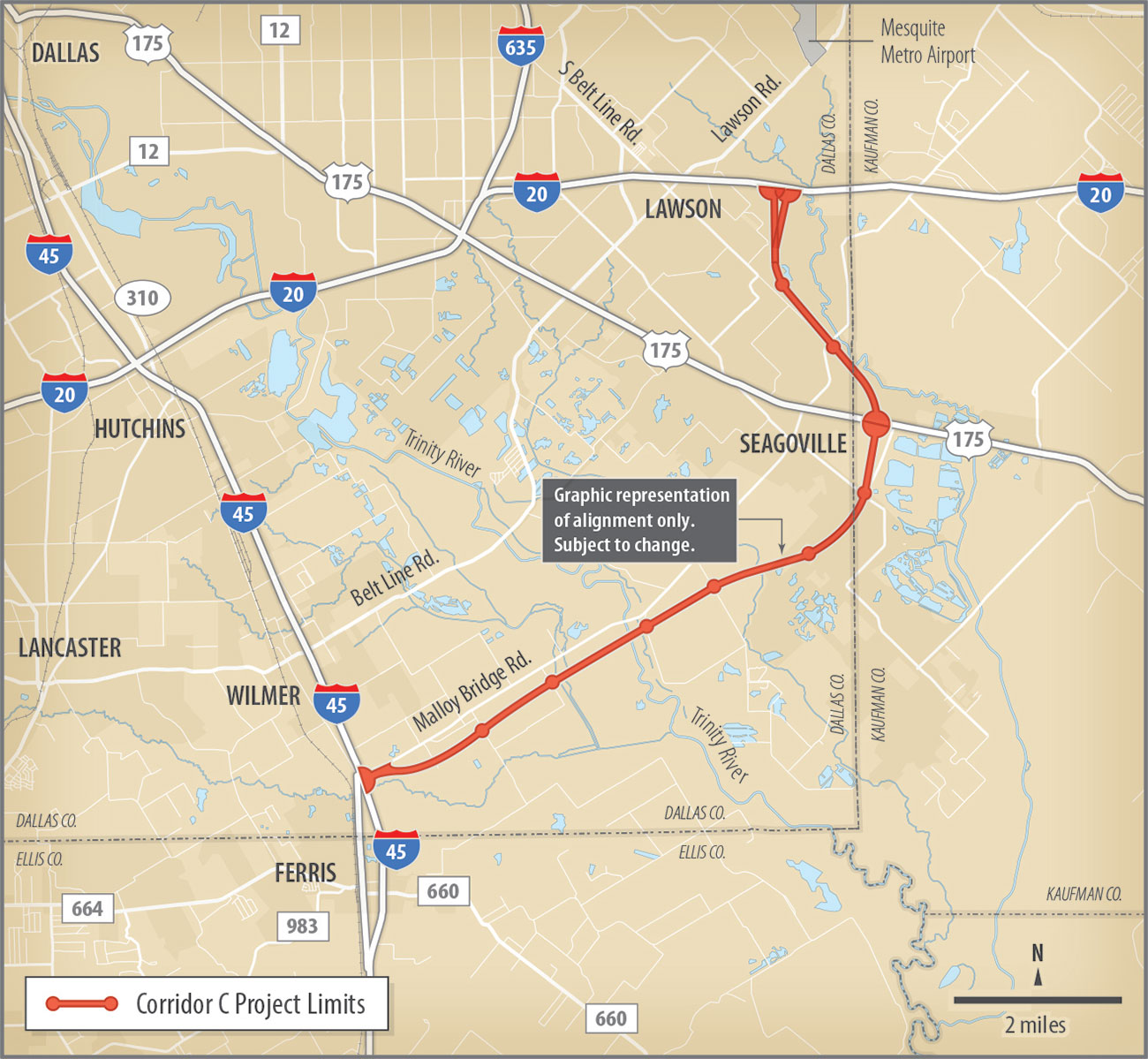 Segment C
The proposed Loop 9, Segment C project begins at I-45 and ends at I-20. The need for the Loop 9 project is to address population growth, regional transportation demand, system linkages, and intermodal connections in the study area and Dallas – Fort Worth (DFW) Region.