Planning a Successful Historic Preservation Program
---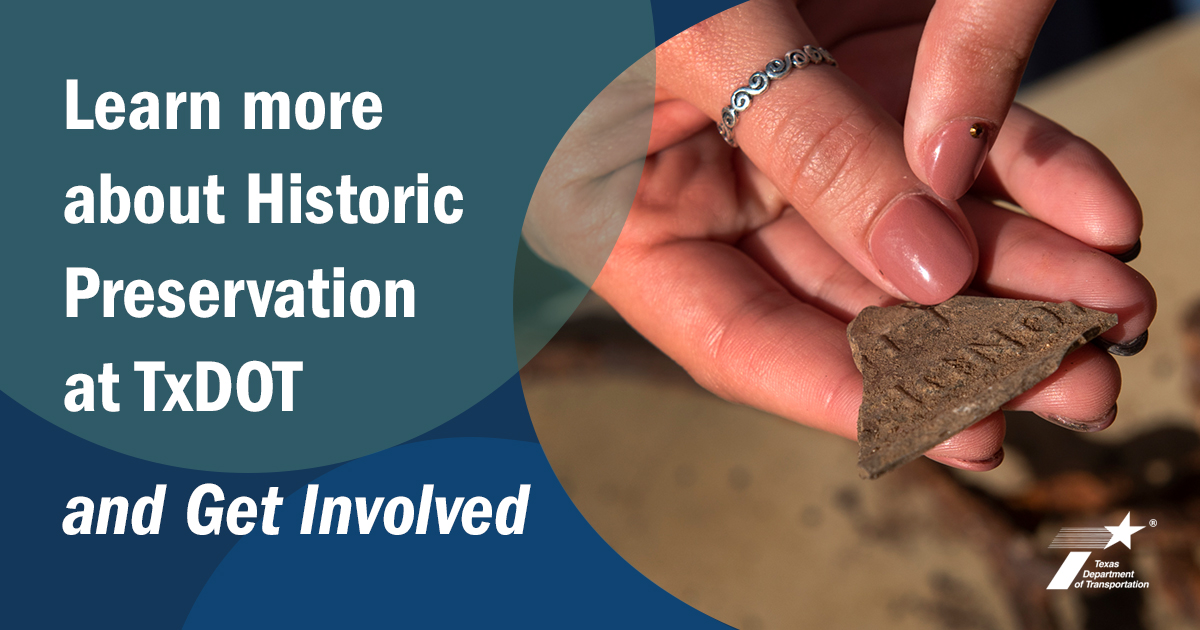 TxDOT's historic preservation program has operated for more than 50 years. Under this program, TxDOT has excavated important archeological sites, saved historic bridges, protected burials, and undertaken many other preservation activities with input from the public. We define success by delivering a safe and reliable transportation system through our interaction with the public, our ability to comply with federal and state laws, and our achievement of preservation outcomes for places that are important to the community. We are updating how we do business to reflect our successes and to reflect the feedback we receive from the public. We invite you to learn about our current historic preservation program and proposed updates to the way we collaborate and consult with the public.

Public involvement is at the heart of historic preservation. Your voice matters.


Resources
Bridging the Past and the Present


Historic bridges are found across Texas and many are still in use on our road system. Texas has hundreds of historic bridges made of steel, stone, brick, and concrete. Certain bridges will be considered in our planning during the next few years.

Project Successes
Public participation and community input guide transportation decisions. In El Paso, TxDOT planned to reconstruct and improve I-10. TxDOT met with hundreds of community leaders to balance growth with community needs – which in this case meant adding bridge columns for public art and preserving the historic Lincoln Center. Read more
here.
Dig Deeper with TxDOT
Other Ways to Get Involved with TxDOT