SH 99/Grand Parkway Project
---
State Highway 99 (the Grand Parkway) is a proposed 180-mile circumferential highway traversing seven counties in the Greater Houston area. Conceptualized in the early 1960s, it is divided into 11 segments designated A through I-2.
Map of the Grand Parkway System
The purple rectangle on the map represents the part of the Grand Parkway system governed by the Grand Parkway Transportation Corporation. The green segments on the map are open to traffic. The brown segments are future SH 99 segments. Select each segment on the map for more information.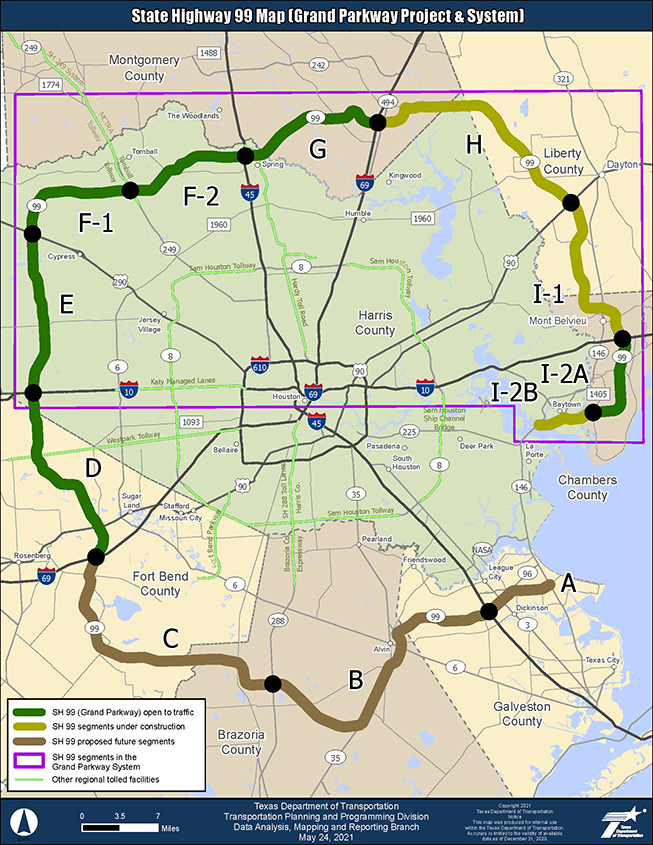 SH 99 Segments

More Information
Contact Us
TxDOT Houston District
Public Information Office
P.O. Box 1386
Houston, TX 77251-1386
(713) 802-5076
Email