---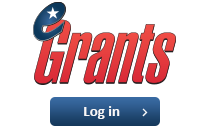 TxDOT's Traffic Safety Electronic Grants Management system, or eGrants, is a Web-based solution for the application, scoring and management of grants within TxDOT's Traffic Safety Program. With eGrants you can:
Create and submit grant proposals
Manage your grant project
Submit performance reports
Submit requests for reimbursement (RFRs)
Getting Started
Eligible organizations (state and local government agencies, educational institutions, and non-profit agencies) can request access to the eGrants system by selecting the New User link on the login page. If you belong to an organization that already has an eGrants account, please contact your subgrantee administrator for access to the system.
Additional information regarding Traffic eGrants is available below.