I-35 Capital Express Central project receives environmental decision
$4.5 billion project will reconstruct I-35 to improve safety and mobility from US 290 East to SH 71/Ben White Boulevard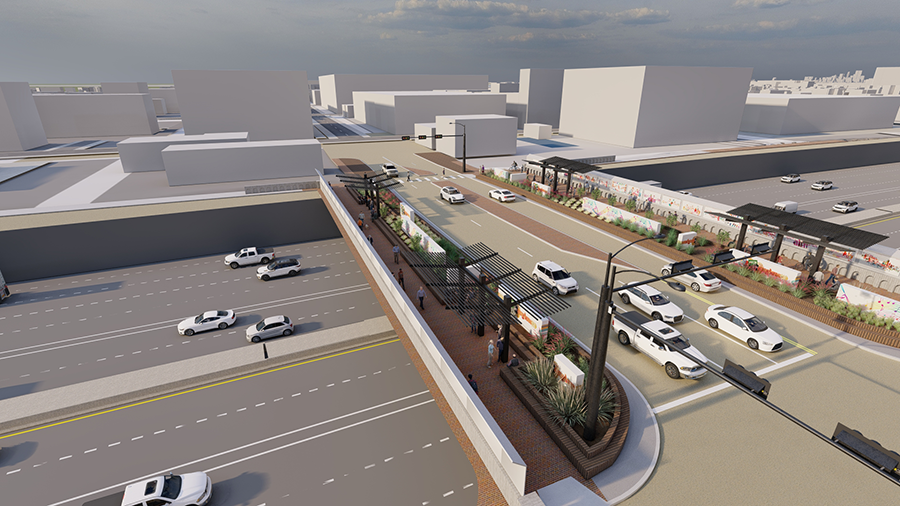 AUSTIN – A major transformation of I-35 through downtown Austin moves a step closer to construction with the release of the Final Environmental Impact Statement and Record of Decision. The Texas Department of Transportation announced the completion of the National Environmental Policy Act process for environmental clearance.
The I-35 Capital Express Central project will enhance safety and improve mobility by adding two non-tolled high-occupancy-vehicle managed lanes in each direction along I-35 from US 290 East to SH 71/Ben White Boulevard. In addition to lowering the I-35 mainlanes between Airport Boulevard and Lady Bird Lake, and Riverside Drive and Oltorf Street, the project will also add boulevard-style segments through downtown and enhance pedestrian and bicycle paths.
"This is an important step toward bringing much needed congestion relief to central Texas," said Texas Transportation Commission Chairman J. Bruce Bugg, Jr. "Through our Texas Clear Lanes initiative, we're committed to tackling gridlock in our major metro areas. The I-35 Capital Express Program will result in an estimated $6.2 billion in congestion cost savings."
In 2020, TxDOT launched a multi-year feasibility, environmental and design review process, partnering with local agencies and organizations and engaging with the community. TxDOT has since incorporated feedback from more than 18,000 community members into the design.
"The Central project represents years of hard work to develop safety and mobility enhancements that will benefit all users," said TxDOT Austin District Engineer Tucker Ferguson. "It is a project that has seen a tremendous amount of community input, and one that we can say is designed in part by the community and for the community."
Some project changes based on community involvement include lowering the mainlanes from Airport Boulevard to Lady Bird Lake, removing the upper decks, providing opportunities for deck plazas (to be funded by others), improving transit connections, and widening east-west bridges with 30 feet on each side for bicycle and pedestrian paths and safety buffers.
High-occupancy-vehicle or HOV lanes provide more reliable routes for emergency responders and transit. 
With this decision, the I-35 Capital Express Central project will move into final design and review, with construction expected to begin in mid-2024.
For inquiries, contact Bradley.Wheelis@txdot.gov or 512-832-7060.