TxDOT seeks input on US 82 Texas Corridor Study
Highway spans across Texas from Arkansas to New Mexico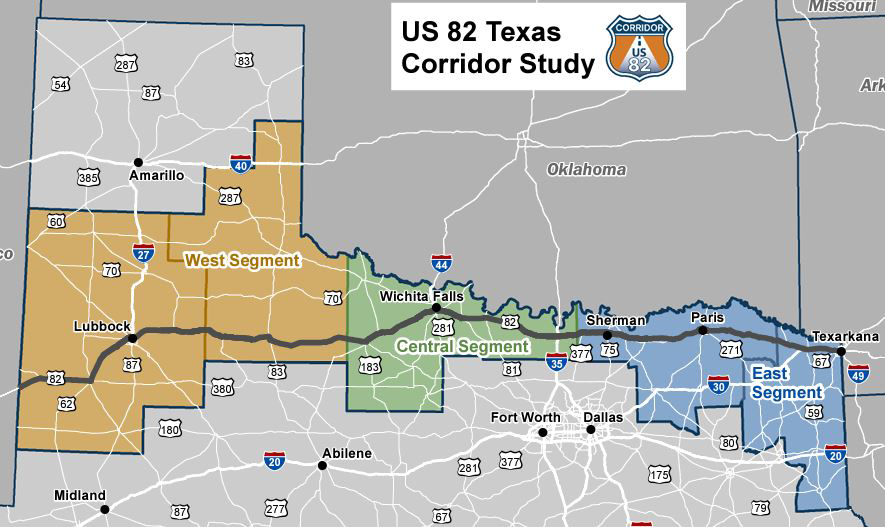 TxDOT is working to shape the future for one of the most important highways in our area, and public input is crucial as the agency looks to meet the transportation needs of tomorrow.
TxDOT is conducting an online survey from now through Oct. 18, asking the public for their input and perspective on US 82, which stretches across Texas for more than 560 miles from Arkansas to New Mexico.
The survey, part of TxDOT's US 82 Texas Corridor Study, will give the public an important voice in shaping the future of US 82 and the many communities it serves. The corridor study is looking for ways to keep up with the state's growing population, increasing traffic and booming economy.
The study examines currently planned transportation projects and analyzes additional safety, connectivity, bottlenecks, and other mobility needs along US 82 in Texas. The results of the survey will help TxDOT identify potential improvement needs and prioritize plans, policies, programs and projects.
The study will consider the following key elements to identify and prioritize proposed projects along the corridor:
Safety
Mobility and congestion
Truck Parking
Multimodal Passenger & Freight
Click here to take the survey and find out more about the US 82 Texas Corridor Study. The survey is also available in Spanish.
For media inquiries, contact Heather Deaton at Heather.Deaton@txdot.gov or phone at 903-799-1306.
Follow TxDOT's Atlanta District on Facebook, Twitter, and Nextdoor.